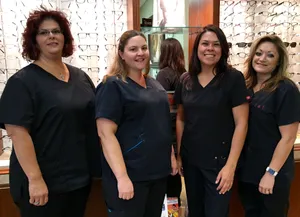 At 4i's Optical, our staff is friendly and professional. Our commitment is to provide exceptional customer service to all of our Alpine patients. We take pride in our personalized care and strive to spend the necessary time with each patient to ensure a comfortable experience.
Our Alpine optometry professionals are passionate about providing high-quality care to our family of patients. We focus on providing comprehensive eye exams, a large selection of fashionable eyewear, and the best possible vision care. Come in today to meet our Alpine staff and make an appointment.
Michelle is from San Antonio where she went to Baptist School of Health Professions and obtained a certificate of medical radiological technologist. While working at Big Bend Regional Hospital, she got her Bachelor of Science in Radiologic Sciences from PIMA Medical Institute. Michelle has been working for 4i's Optical as a lab manager/technician for 5 years.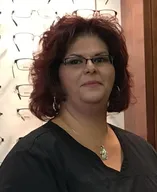 Sonya Martinez is from Alpine. She graduated from Baldwin Beauty School in Austin and owned her own business, Sonya's Scizzors Salon in Alpine for 9 years. Sonya has triplets, two boys and one girl, who are currently attending Alpine Middle School. Sonya joined her sister, Dr. Perla Bermudez, O.D., when Dr. Bermudez, O.D. opened 4i's Optical in 2009. While at 4i's Optical, Sonya has managed vision insurance groups, billing, and frame management.